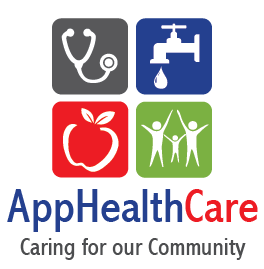 We need your help!!! AppHealthCare has received a grant called, "Innovative Approaches: Community Systems Building Grants for Children and Youth with Special Health Care Needs" from the NC Division of Public Health, Children and Youth Branch.
The Innovative Approaches initiative serves to improve the system of care for children and youth with special health care needs (CYSHCN)
age birth – 21
. CYSHCN have or are at risk for having on-going physical, developmental, behavioral or emotional health needs that need different services or care than what other children their age may need.
For example, these
children may need care for asthma, autism spectrum disorder, depression, cerebral palsy or
developmental delay.
Thank you for completing this survey, which will help us better meet the needs of families like yours.
Please complete the survey only once and all answers will be kept anonymous.
Innovative Approaches Survey
You may also print a hard copy or feel free to contact the office and we will be happy to mail you a hard copy.
Printable Innovative Approaches Survey